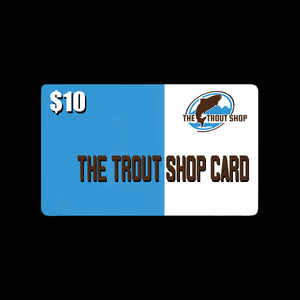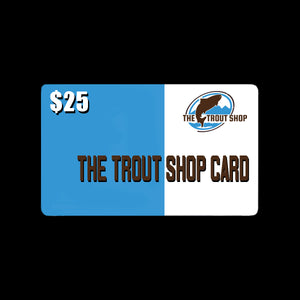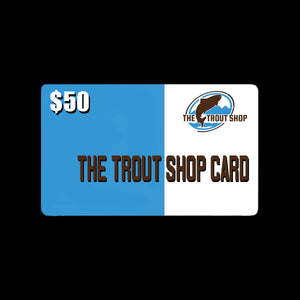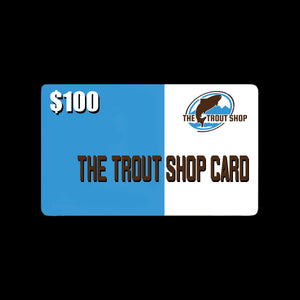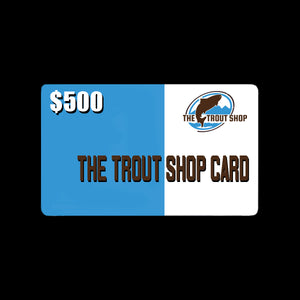 The Trout Shop Digital Gift Card
Looking for the perfect gift for your favorite angler?  You know he can't ever have enough fishing gear, but you really don't know what he needs?  Wouldn't it be easier to just let your angler decide?

The Trout Shop Gift Card comes to the rescue.  
Purchase Instructions:
Select your gift card option.
Add it to your cart.

Choose Shipping as your delivery method.
Receive your gift card as an email attachment.  
Once you receive your gift card, email it to your recipient or print and mail it to them.
The Trout Shop Gift Cards may be redeemed for products in our on-line store or in our brick-n-mortar store in Craig.  
Redemption instructions are provided with the gift card.